English Literary Translation
---
Translator in residence at the Vertalershuis Antwerpen
This past January, I was lucky enough to spend time in Antwerp as a translator in residence at the Vertalershuis, a beautiful haven for literary translators working on books by Flemish authors, sponsored by Flanders Literature. It was a wonderful opportunity to get away and spend more time with my current book translation,
Het smelt 
by Lize Spit. I wrote a little post about my experience for their website. You can read it
here in English
and
here in Dutch.
En savoir plus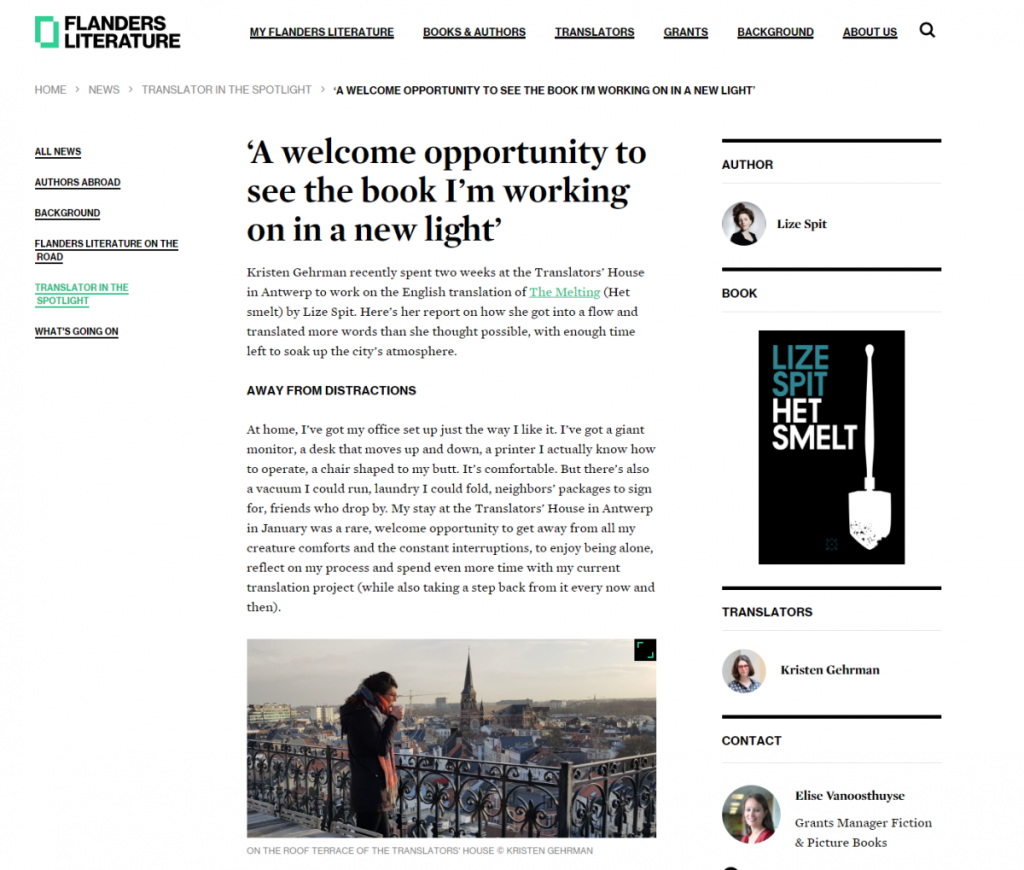 Translating Revolutionary Road
This year I had the pleasure of working with award-winning Dutch actor Jacob Derwig on the translation of his marvellous play 
Revolutionary Road, 
based on the classic American novel by Richard Yates. The fact that Yates's novel was originally written in English and Jacob's stage adaptation of it was written in Dutch made for a fascinating literary translation process. In some ways, the project was a kind of back-translation—taking Jacob's excellent Dutch stage adaptation of Yates's prose and converting it "back" into Yatesian English while still staying true to the playwright's vision.
En savoir plus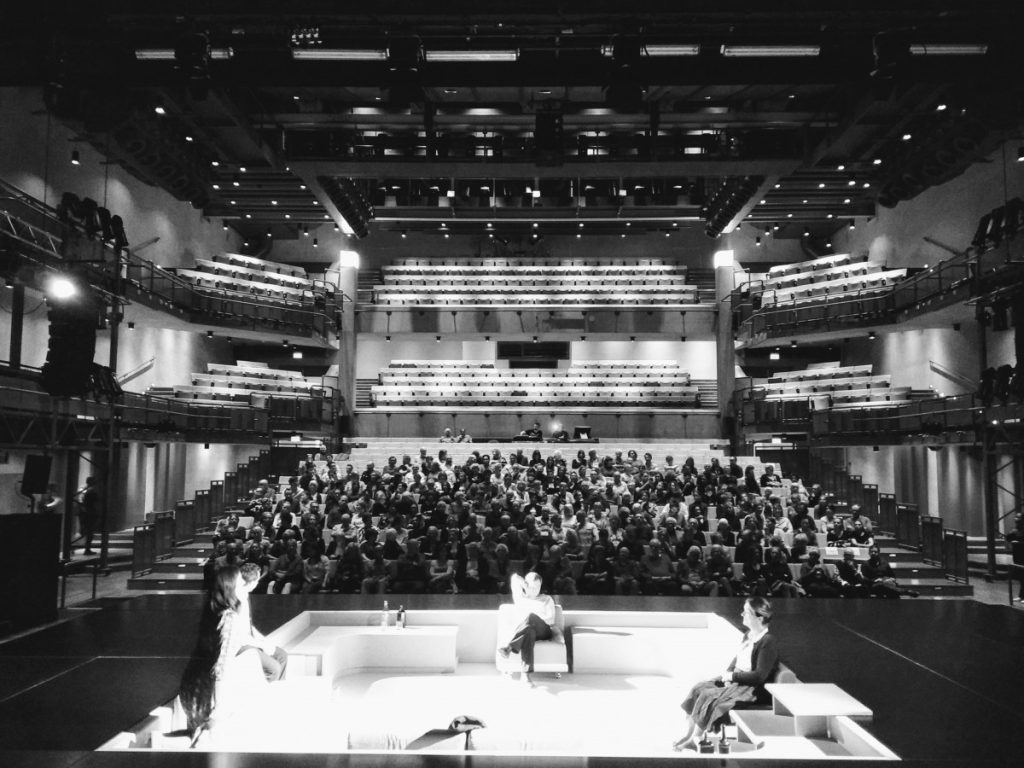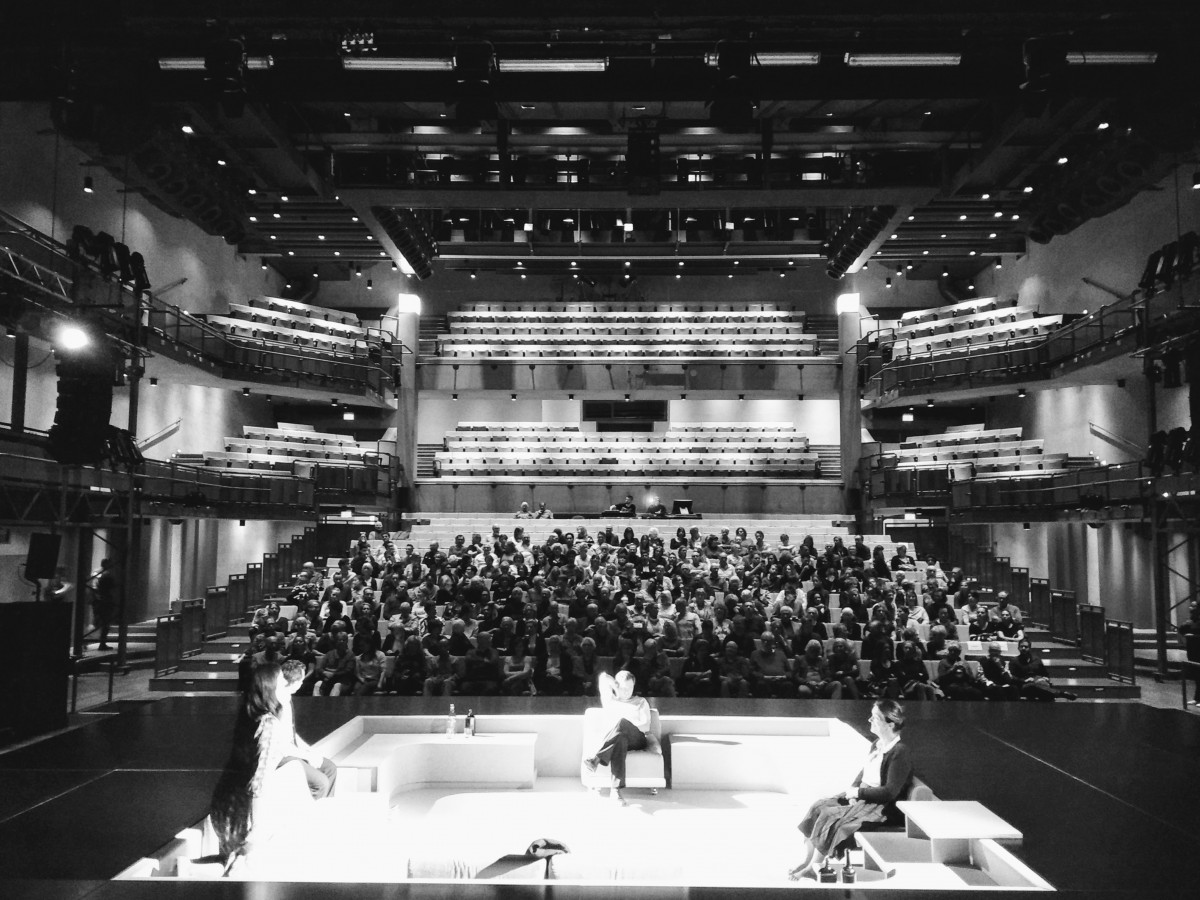 ELV Zomercursus Literair Vertalen 2017
From August 21st to 25th, I had the tremendous pleasure of participating in the ELV Summer School for Literary Translation in Utrecht. This year, the week-long intensive course put the spotlight on three languages into which there is a growing demand for translated Dutch literature: French, Turkish and English. As English translators, we learned all about intertextuality, translator agency, and unravelling the layers of difficult texts in masterclasses with award-winning translators Susan Massotty, Sam Garrett and Michele Hutchinson.
En savoir plus